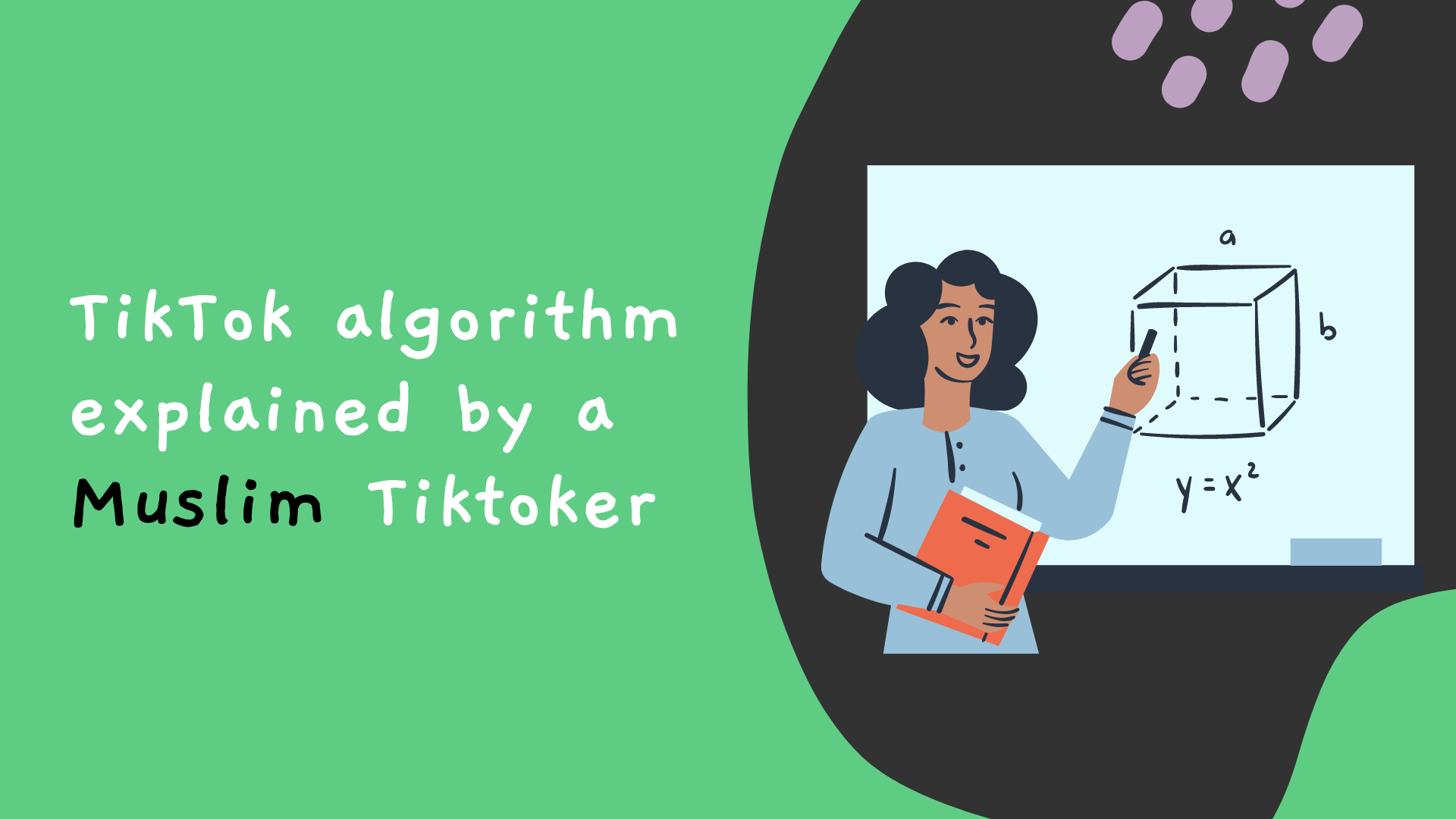 Tiktok Algorithm explained by a Muslim TikToker in the year 2022
TikTok algorithm is crazy but first, we need to know about TikTok. Tiktok is a mobile app that lets users create and share short videos with others. The app has a built-in algorithm that helps users find and share content that is most likely to be popular with others. The algorithm works by scanning the content of a user's account to see what other users have shared and liked. It then uses this information to help generate new content that is likely to be popular.
This social media platform is quickly becoming the go-to place for short-form videos. So, what is TikTok? Essentially, it's a video-sharing app that allows users to create and share short videos. The videos are usually set to music and feature creative editing. TikTok is perfect for those who want to be creative and have some fun with their videos. In this blog we have tried our best to explain all the following:
Tiktok Algorithm, understanding the TikTok algorithm, Tiktok for you page algorithm, TikTok foryoupage algorithm. How do I get famous algorithm? what algorithm does TikTok use?
While TikTok is still fairly new, it's already amassed a huge following. There are millions of active users on the platform, and that number is only growing. If you're not on TikTok, you're missing out on a huge opportunity to connect with others and create some great content. The app is highly addictive and we can't tell you not to use it because it's your choice but we can teach you how to use the platform in a good way and inspire people. You can see a list of top Muslim influencers in this blog and follow them for inspiring content.
What is the Tiktok algorithm?
How the TikTok algorithm works? The TikTok algorithm is a machine-learning artificial intelligence that constantly learns users' behavior based on their interactions within the platform. When someone creates a new account he or she is bombarded with loads of viral content from different topics. The unfortunate thing is that the algorithm recommends soft pornography content to its users because based on its past experience with human behavior and their watch time, the algorithm has learned that people will most likely engage with this sort of content if it's recommended to them. There is no doubt, why you see young teenage girls on the platform showing off their skin and wearing visually attractive clothing to please strangers and get views. The algorithm is designed to help users find and share content that is likely to be popular with others. It uses a variety of data sources to help it make these predictions, including the content that users have already shared and liked, the content.
How to teach the Tiktok algorithm to show you the content of your choice?
Based on my experience with the app, TikTok makes smart people smarter and dumb people dumber. If you are a decent human being that wants to use the platform for good, then congratulations you have the greatest tool in the 21st century to inspire people. But if you are looking to spread corruption then congratulations you have found the best platform to do the job for you. In this blog, my aim is to teach you how to use the platform in the best way possible. When you join the platform, you have loads of functionalities. The best one is to use the "not interested" button or feature. Using this feature you will be able to teach the algorithm to understand your interests. Suppose you see a video that is very explicit and pornographic, you can simply tap and hold the screen and click on the not interested button. The algorithm will learn your habits and interests and will not show you soft pornographic content anymore. Instead, you can watch more nature, science, religion, medical, engineering, coding, marketing, fitness, and other inspiring content.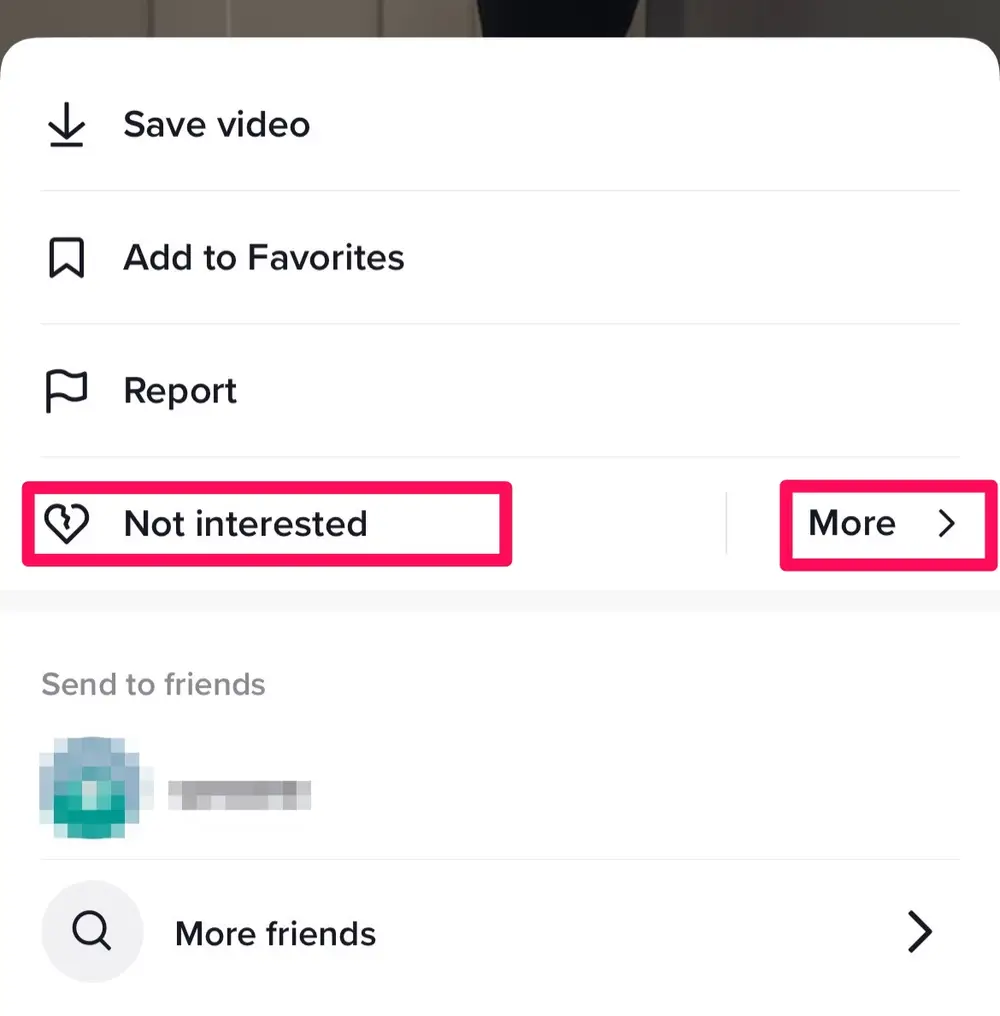 How to use TikTok to promote your business in the year 2022?
I have 8 years of experience in the realm of digital marketing and it was the year 2018 that I first started using TikTok for fun, I published random videos to test the platform and suddenly my videos went viral, I had never seen such a crazy algorithm and free organic reach in my life. I made mistakes by deleting my videos and that's how my account stopped showing my content on the for you pages of people. I created other accounts that didn't do well, I got busy with my life and forgot about the app. When I came to the UK I founded my digital marketing agency Digirize.io I noticed that there were evil companies that were promoting their filthy content to attract a Muslim audience. I noticed that porn websites are promoting their business on TikTok and are targetting the Muslim audience, this triggered me, and I started posting content on TikTok to warn my Muslim fellow brothers and sisters to be aware of their plan. Later on, I realized that I can promote my business this way and in the meantime, I can use the platform to educate people about our beliefs and culture.
Because Hollywood has already done a great job in misrepresenting Muslims and Islam in the whole world.
How to create a TikTok account that hits the for you page of Tiktok?
The only reason I'm disclosing this information to you all is that I want you to promise me that you will use this information to inspire people and use the platform for good purposes. So what are the secrets?
Here are the secrets to creating a TikTok account (Tiktok algorithm hack) that hits for you pages of people on the app:
Create a TikTok account with your phone number of the country that you are living, and expect that your content will first hit the users of the same country.
Once you created your account don't upload any content to your account for a week. Like, comment, follow, search the people of your choice on the app that you like their content, and act normal as a human being. Don't show the algorithm that you are a robot and suddenly upload content on the platform after creating an account.
After a week of interacting with the platform in a human way, create your best content, use a trending sound relevant to your niche and reduced the volume of the sound to 0, and increase your sound to 100. Remember as a Muslim you are not there to promote filthy music, so even if you are using a sound that is trending music, lower its volume to zero.
Wait for 5 hours and see if your content gets any views, if it got views then understand that it hit the for you page.
Don't worry if it gets low views or no views, be consistent and post more good quality content. Focus on providing value to your audience, and ask the question that why they should follow you?
Don't ever delete your videos, this will discourage your account videos from going to for you pages.
If you don't like one of your content, simply make it private and don't delete it.
Which application is the best to use for editing your videos for Tiktok?
The best free application to edit videos for short vertical format content platforms such as TikTok, Instagram, Facebook reels, and Youtube shorts in the year 2022 is Capcut. I personally edit my videos on this application, I add transitions, cuts, and subtitles for my videos. It has the best free AI tool for auto captioning your videos from your sound. You can add different styles and different formats of subtitles for your videos.
You can follow my agency Youtube channel, TikTok account, and my personal Tiktok account for inspiration and educational content.
Mujib Nuristani TiktTok Account