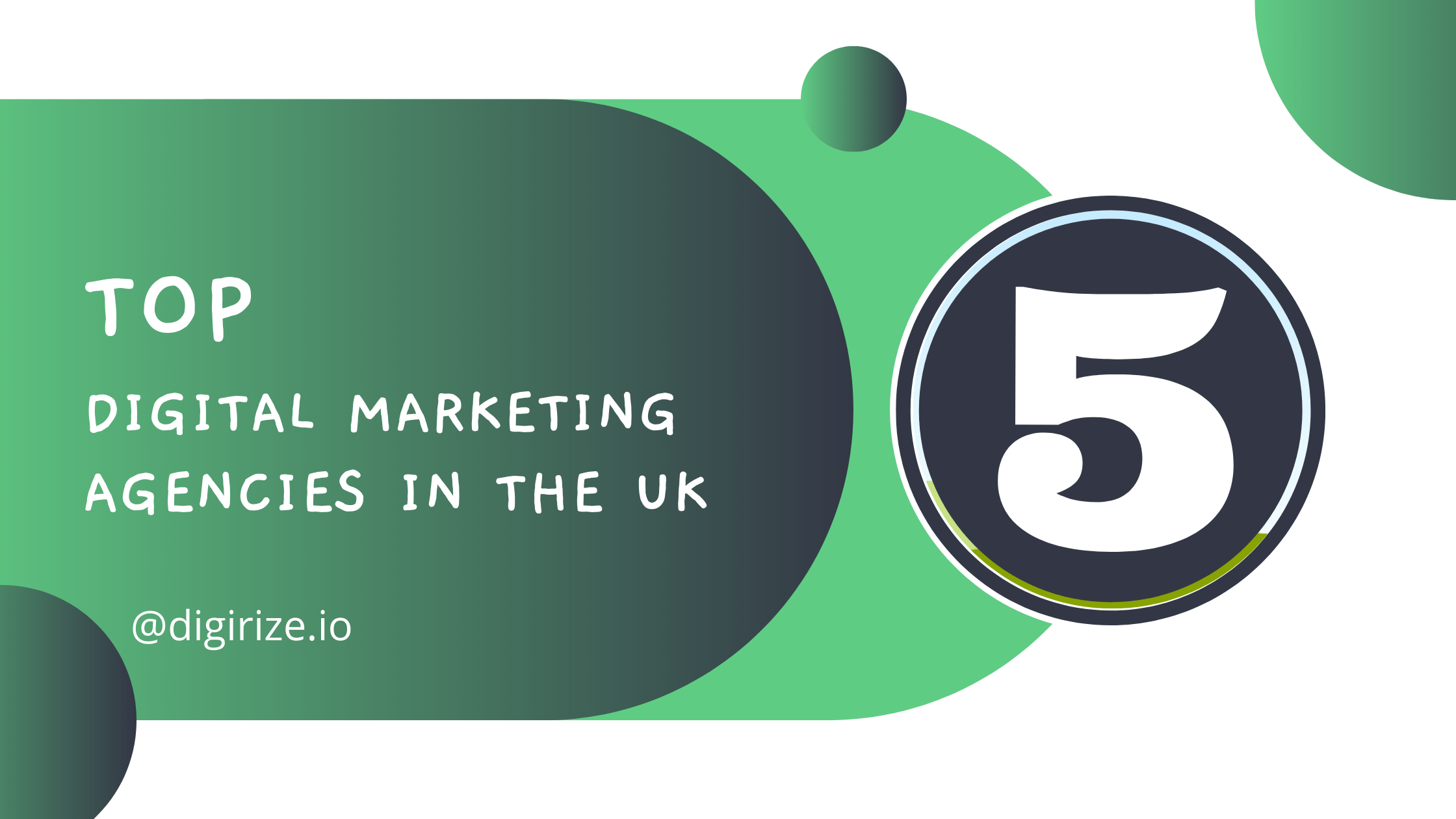 Top 5 Digital Marketing Agencies in the UK in the Year 2022
According to Internetlivestats.com the anniversary website of the World Wide Web, there are more than 5 billion people who have access to the internet right now. If you are not using this opportunity to showcase your brand on the internet you are missing a huge opportunity. Sometimes it's difficult to choose between the digital marketing agencies out there because nowadays anyone who completes a simple online course starts their digital marketing agency. In this blog, we introduce the top 5 digital marketing agencies in the United Kingdom in the year 2022. Our team of experts have conducted this deep analysis so that you don't have to do the hustle.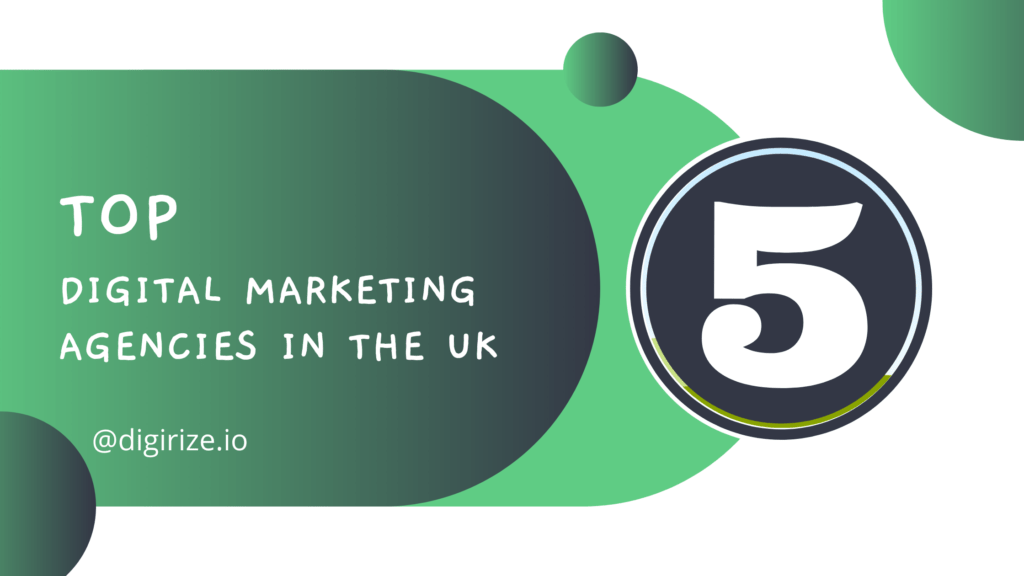 Digirize, previously known as SEO Afghanistan was founded in the year 2014 by Mujib Nuristani. The founder of this agency left the entrepreneurship path in 2016 because of the security concerns in Afghanistan. He started working with international brands like the BBC, British Council and Ferrum Network. He had a chance to relocate and live in the UK in the year 2021. Upon arrival in the UK, he changed his Linkedin profile from Afghanistan to the UK and he noticed something unusual, he received a number of messages from recruiters and also received multiple job offers. A spark hit him and he knew that he always had entrepreneurship in his blood but he was not in the right place. He saw the massive opportunity and comfortable life in the UK and refounded his lost agency and rebranded it as Digirize.
He conducted a deep analysis of digital marketing agencies in the UK and found that a high number of digital marketing agencies in the UK were founded by people who didn't have deep knowledge and expertise in this field. He and his team have a great skillset in digital marketing and understand the core issues and problems within the industry and understand how to solve them.
If you are looking for an agency that can solve all the following problems and much more:
Facebook pixel issues
Run conversion ads
Lead generation ads
Facebook Collection ads
Implement Aggregated measurement policy
Create conversion goals on Google Analytics
Create custom and standard events on Facebook
Then Digirize is the agency that you might want to contact.
The Social Shepherd is number 2 on our list, following are the great services they are providing.
Paid Media: We get you the conversions & ROAS you need through paid social campaigns across platforms such as Facebook, Instagram and YouTube – while also scaling you rapidly. Our team of media buyers also manage Paid Search campaigns (PPC) on Google Ads, Google Shopping, and Microsoft Ads. Because of our results, we've won awards such as Best Paid Social Campaign of the Year at the Biddable Media Awards and highly commended at the Performance Marketing Awards.
Social Media Management: Our team creates quality content across different social media channels to help build an engaged community, focusing on our 4 pillar content strategy that educates, inspires, engages & promotes. All of our content has a focus, and we stay far away from posting for the sake of posting!
Video Production: Our creatives produce videos that make people stop scrolling and drive more conversions. With our performance marketing background, we understand the exact creatives you need to grow your revenue while also reducing your return on ad spend. Get video creative is the backbone of all Paid Social campaigns, but we always optimise videos to have the perfect balance between performance and aesthetics.
Influencer Marketing: Using macro & micro-influencers, we're able to source high-quality content for your brand while utilising their audience to drive more awareness & sales for you. All of our campaigns are personalised, as we don't have a little red book of contacts we reach out to every time. We ensure that influencer is the perfect fit for your brand and can produce incredible content.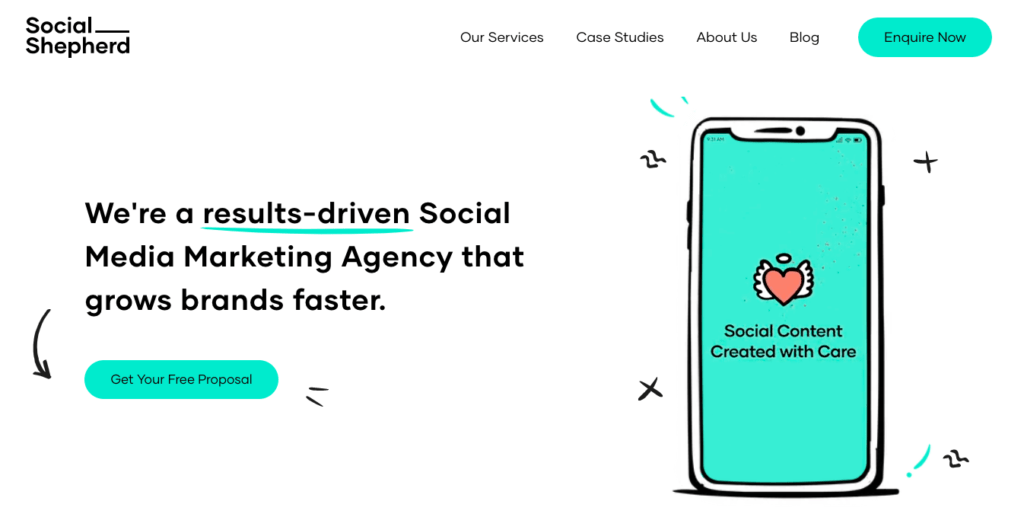 Velocity is an odd bunch of international misfits, huddling together for warmth in a cold, indifferent world that thinks it's weird to actually love things like content marketing and technology markets and B2B companies and storytelling and stuff like that. If that sounds geeky to you, do NOT invite a Velocitoid to a dinner party. You have been warned. (For a peek at our odd-but-somehow-kinda-good culture, check out this Who They Are doc – it's sweary though).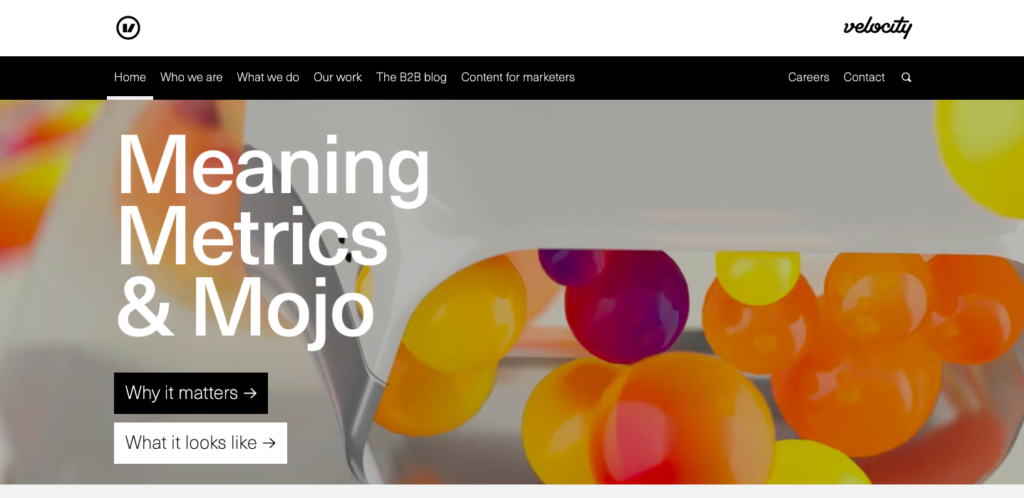 Gripped is a B2B digital sales and marketing agency that believes growth is science, not art. We help B2B SaaS and tech founders, sales leaders, and marketing teams earn the trust of prospects and customers and grow their business using digital sales and marketing channels.
They work with B2B tech and software businesses in the UK helping shape growth strategy, deliver ongoing digital sales and marketing programmes and sales enablement.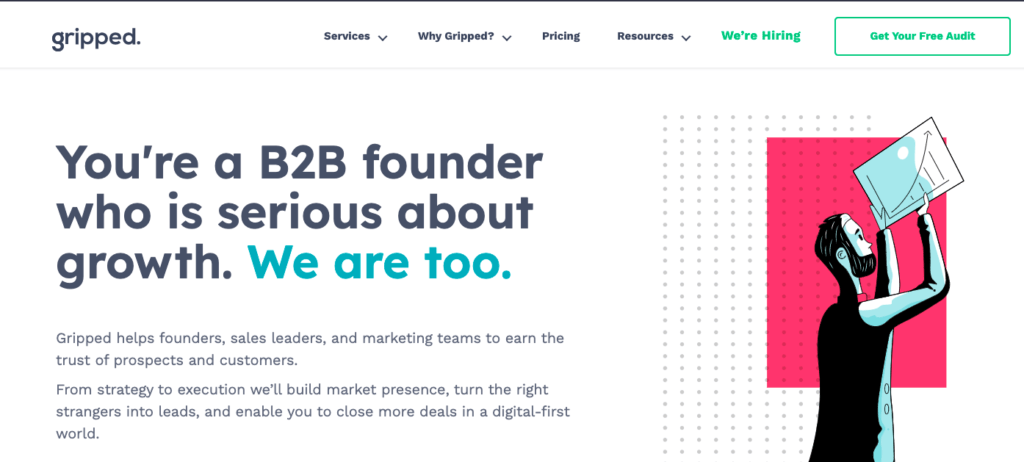 Dandy Marketing is a boutique digital marketing agency focused on providing what we believe is the ideal marketing agency service. They believe we're what a marketing agency should be. Innovative, transparent, non-restrictive and more than anything, we get results that mean something.
Our Agency is run on common sense. So no lock-in contracts and no hidden charges for any additional questions or small jobs you'd like us to do.