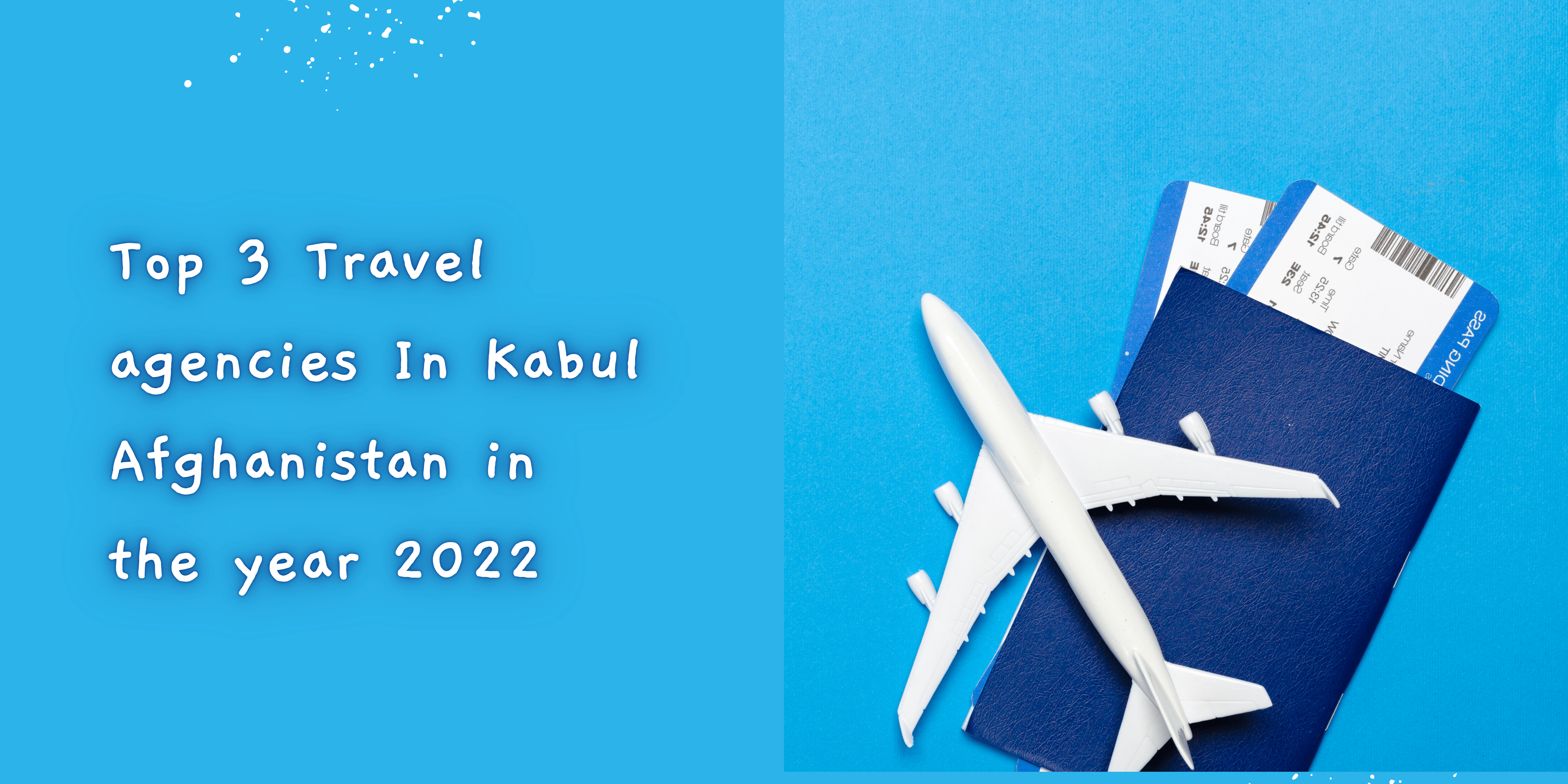 Top 3 Travel Agencies In Kabul Afghanistan in year 2022!
If you are looking for the best Travel agencies in Kabul Afghanistan, here are the top 3 travel agencies in Kabul Afghanistan!
Sky Travel and Tours (ST&T) in short "Sky Travels" is registered with the Islamic Republic of Afghanistan, Ministry of Information, Culture & Tourism, Date: March 2005, is a private, profitable, non-political, and non-governmental organization dedicated to travel management services and tourism.
Sky Travels enters into a new era, building on its successful, long-rooted history of excellence since 2005. Sky Travels is now a consisting a group of services, one of the top names in local and international markets. Being part of such a reliable and focused succeeding organization enhances the opportunities of their international partners, tour operators, and travel agencies in terms of product offering, reliability of service, and investment opportunities are compounded with Sky Travels' tradition and well-known exclusive market position.
Sky Travels is managed by independent non-biased local and international professionals who have been experiencing practically & technically in various fields of travel and tours. They combine the best aspects of a local and global travel management company by exploring possibilities and innovative solutions to make traveling easy and safe for their customers.
Their remarkable achievements include the honor of being the first travel management company in Afghanistan to be a partner of American Express GBT from 2012 till 2018, IATA certified agent through the Dubai branch, ISO Certified ISO/EC 27001:2013 & 2015. It came as recognition of our commitment to quality and consistent efforts in anticipating and identifying market dynamics and requirements…
Sky Travels & Tours is the authorized General Sales Agent (GSA) & franchises the following airlines and brands in Afghanistan.
Turkish Airlines – Cargo & Passengers
Pakistan International Airlines (PIA) – Cargo & Passengers
Sabre (GDS) NMC
They are the first travel management company to launch Online Portal Services for B2B www.skytravellers.com and B2C www.skytravels.com is specially designed for their customers in Afghanistan. Keeping this in view that they have always taken that one step ahead to ensure you are serviced with quality and efficiency starting with our 24 hours and 7 days week customer services so that you don't need to step out of your home for any travel purchases.
Sky Travels is complimenting all the needs and wants of clients such as;
Air Tickets
Hotel Bookings
Holiday Packages
Car Rental Services
Railway Tickets
Travel Insurance
Airport Pick & Drop
Airport Meet & Assist
Special Offer for Group
Visa Services Facility
Events Management
Online B2B & B2C
Charter Flights
Aviation Services
Please visit their website at www.skytravellers.com for booking and more information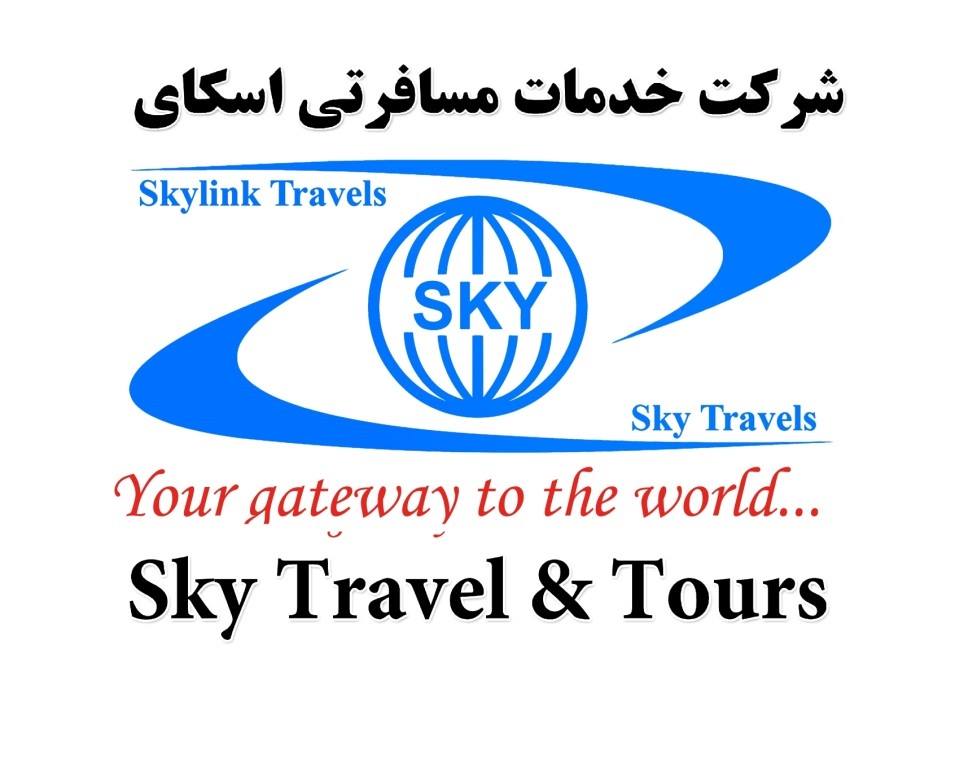 TOLO Travel and Tours was established in 2005, and ever since it has maintained travel management services as its core business, providing corporate, leisure, and event management services.
Keeping their vision, "value for money, client satisfaction and loyalty" as a compass, the number of passengers serviced annually today is ten times higher than that they serviced on an annual basis when they first started up. Through continuous investments in contemporary travel-related technology and quality assurance, TOLO has positioned itself today as one of the leading companies of its type, capable of meeting any travel-related requirements.
TOLO is one of the few organizations that can offer all over the world a full spectrum of travel and tourism services with flexible and efficient solutions, as a one-stop supplier. The services that they provide are of a high standard, IATA certified and they save time, costs, and resources for their customers, whereas at the same time they enable their agent clients to compete effectively in their own source markets.
They invite you to share their vision and benefit from their expertise, professionalism, flexibility, personalized, innovative approach, and comprehensive product portfolio.
In the following pages, they hope that they will give you an overview of their organization, history, and services and you will give them the opportunity to examine together the areas where they could work on a fruitful and mutually beneficial basis in the future. Please visit their website at www.tolotravel.com for booking and more information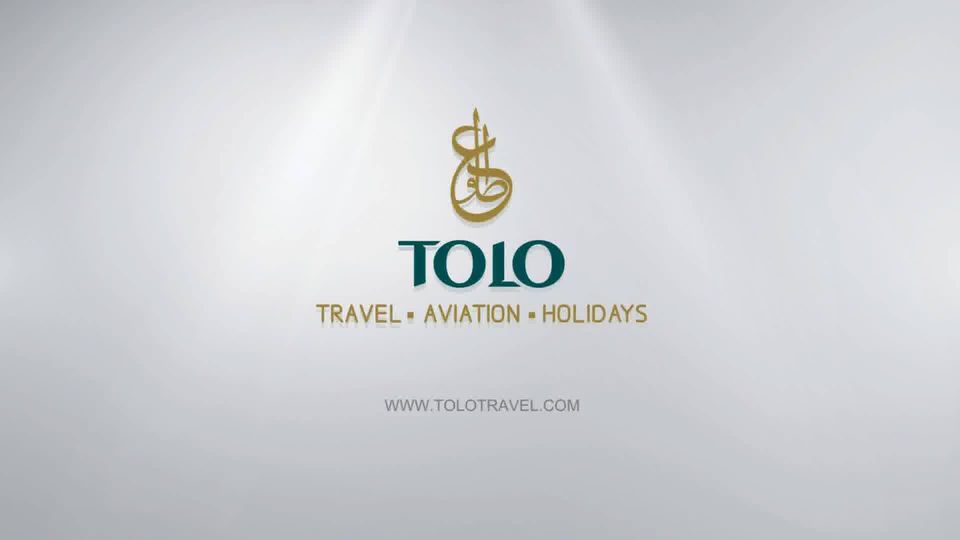 ABASIN International Travel Services represents Total Holidays Business and Travels (which are the biggest travel agencies in the Middle East) Abasin International Travel Services is one of the best travel agencies in Kabul; they have stock for over 100 airlines plus four local airlines.
They are proud to say that they always quote airline fares to their clients they don't hike up the fares. They also do hotel reservations through their partner Total holidays (They have their system in their office) and the costs will always be 10% discounted.
They are very happy to say that they are the only travel agency that can issue tickets in Kabul with their own name and logo and it is very easy for them to change the date and refund the ticket on the spot. Their tickets are printed with their name, address, and logo.
For the time being, they work with IOM, UNDP, DAI, UNFPA, European Commission, European Union, Embassies of Norway, UK and Japan, British Council, JICA, MTN, and some other international NGOs. They will be very happy to handle your travel business as well.
Business Vacations is one of the components of the Abasin International Travel Services designed to serve the international associate network of Travel Management Companies with a large portfolio of Corporate Clients traveling to the UAE. Please visit their website at www.abasintravels.af for booking and more information