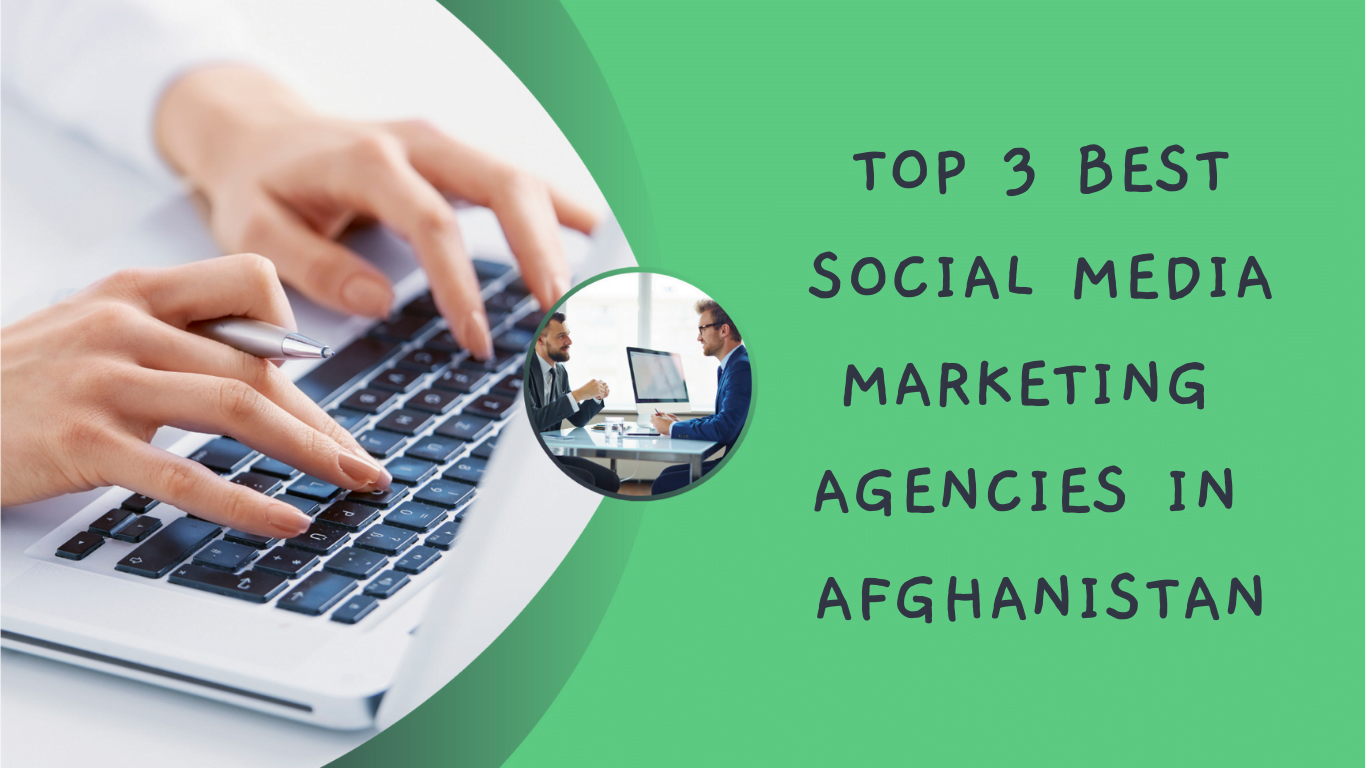 Top 3 Best Social Media Marketing Agencies in Afghanistan in the year 2022
What is Social Media Marketing?
social media marketing is the process of selecting, creating, and delivering a message through social media to specific audiences. It is often included in an overall integrated marketing communications effort using diverse mass media channels. Social media marketing is all about connecting with your audience or customers and helping them understand your brand better. It is incredibly beneficial to your business growth. Social media marketing is a powerful tool used by businesses and organizations to reach a large target audience.
Which Social Media Platforms do you want to focus on?
The major social media platforms, mentioned above, are Facebook, Instagram, LinkedIn Pinterest, YouTube and Tik Tok there are also smaller and up-and-coming platforms, Such as Snapchat, Likee. And social messaging platforms, such as Messenger, WhatsApp and Telegram.
Benefits of Social Media Marketing in Afghanistan
Cultural and social media marketing is important to Afghanistan. The current strategies of cultural and social media marketing can be seen in Afghanistan through the use of Facebook, Instagram, Twitter, and Blogs. Social media marketing benefits Afghanistan by the ability to promote products, services, and brands through most social networking sites. For example, the social networking site Facebook was used by "Hamdard Dental Clinic" to advertise their dental clinic on Facebook. Through this method, they were able to reach a larger audience and gather more potential customers/clients who would become loyal customers/clients. Social media marketing is one of the most important tools for companies and businesses to reach their target audiences online.
Number of social media users in Afghanistan on different platforms in the year 2022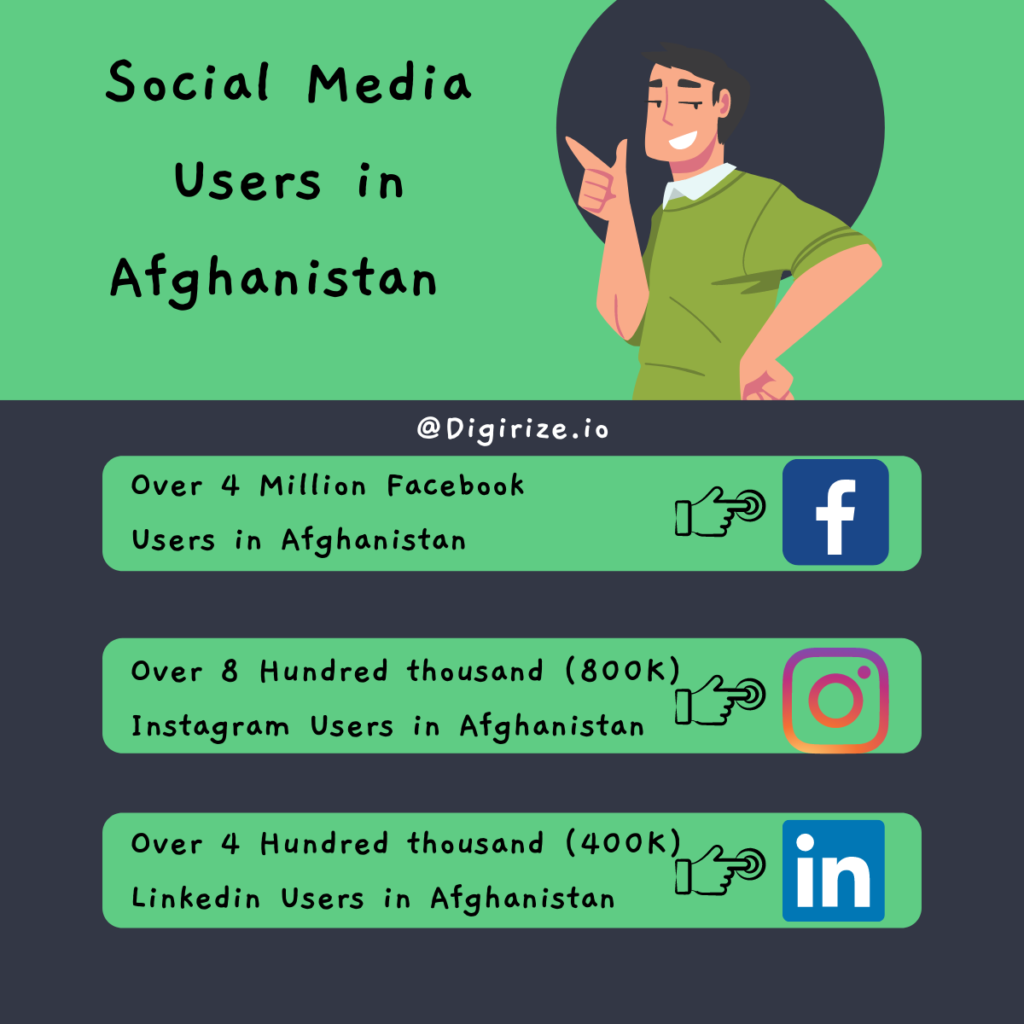 Also, TikTok is one of the best platforms for advertising your business, it has not launched its advertising functionality in Afghanistan yet but Digirize.io can run your ads from the United Kingdom.
TikTok is not only for marketing it is also for education, funny videos, places of interest, etc. TikTok is also growing and businesses can use it so for brand awareness. So far the number of its users is not known in Afghanistan.
Top 3 Social Media Marketing Agencies in Afghanistan in The Year 2022
They digirize your business! It is a professional digital marketing agency that helps big, small and medium-sized businesses to grow online by using its expertise in search engine optimization, website development, and online advertising. They are a team of highly experienced digital marketing professionals with a big heart to inspire small business owners.
What is Content Marketing and why people in Afghanistan should focus on it?
Content Marketing is a form of marketing that involves communicating the value of your business to customers over multiple channels. They design and create content for your businesses to execute ad campaigns, transform how you interact with your customers, and grow your brand. They will help you connect with your customers through our expertise and passion. We live and breathe content, and we know how to bring it home.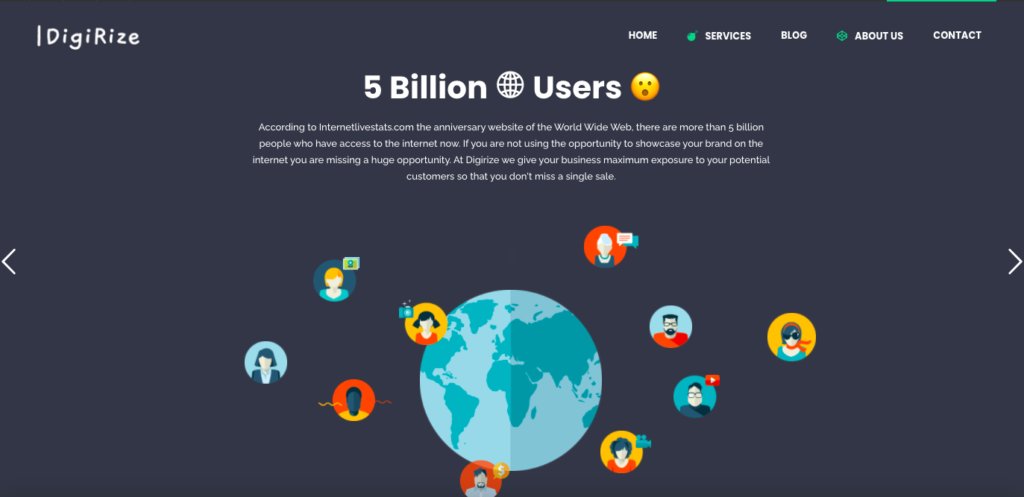 They are a web design company in Afghanistan which is web designing & development services based in Kabul, Afghanistan. They are experts in the design and development of websites, and mobile applications as well as from concept to creation. They also provide outsourced web development services to global clients.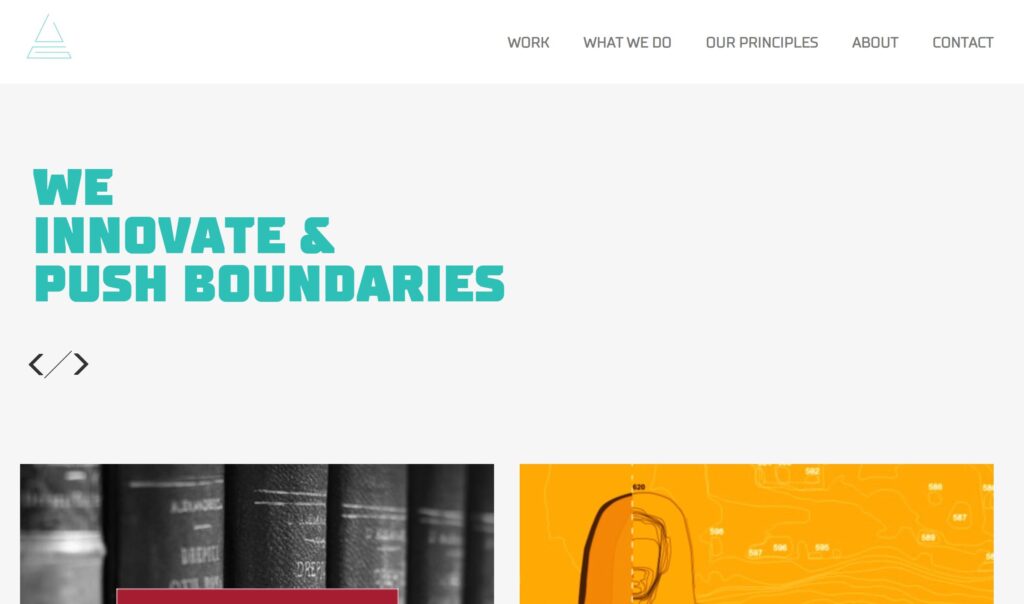 Techsharks.com is an Online creative studio where web solutions are offered. They offer website design, mobile app development, web, and graphic designers, digital marketing specialists, custom software developers, and many more. They strive to work with out-of-the-box ideas to create effective solutions for their clients.