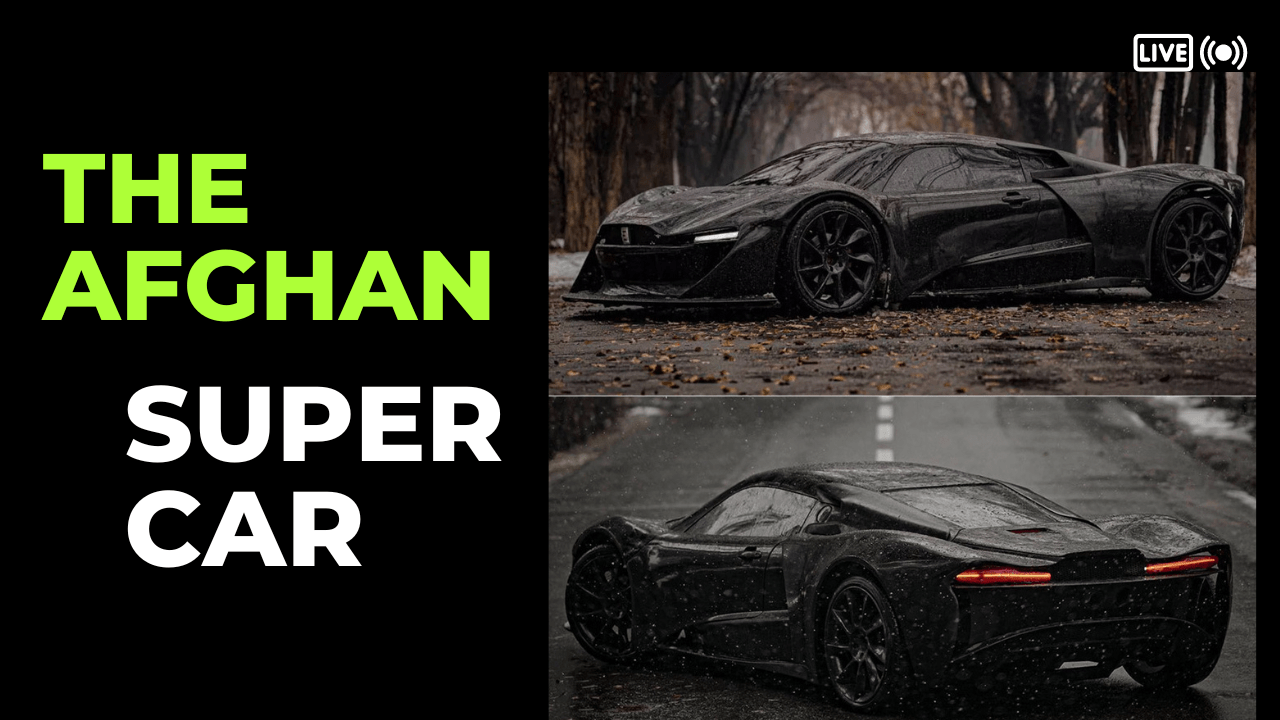 Afghan Super Car Entop Mada 9 | A blog about a sports car from Afghanistan
The Entop supercar is a cutting-edge, high-performance vehicle that was designed with both style and functionality in mind. With its sleek, aerodynamic body and advanced engineering.
Who is The founder of Mada 9 an Afghan super car?
The 32 year old Muhammad Raza Ahmadi is from Ghazni province of Afghanistan. He spent most of his time in Iran and always had a passion to help his country Afghanistan in a way. Living as a migrant in Iran when he saw the flag of Afghanistan in a tv show, a spark of love appeared in his heart and he felt in love with the flag after knowing that it belonged to his own country, he basically understood that he had a nation and he had to do something for it. (Afghan super car, Afghan supercar)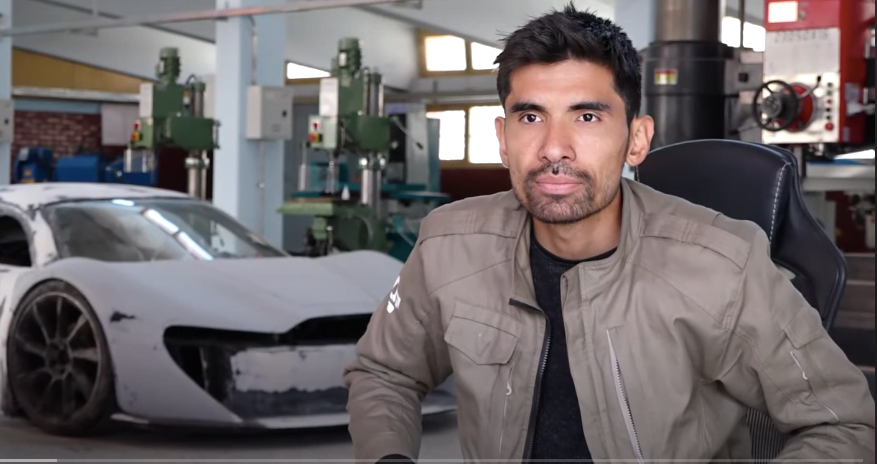 Time and money spent on Mada 9 supercar from Afghanistan
It took Entop team almost 5 years to build and design this car, the team spent almost 50 thousand dollars in completing the car. (Afghan Super car)
Inspiration for the Design of Mada 9 the Afghan super car
The founder of Entop Mada 9 Muhammad Raza Ahmadi watches hollywood movies and after watching Movie Troy he had got inspired by the design of the helmet of Troy, so basically the DNA of the design is taken from that helmet. People also call this car the country's equivalent to the Bugatti.
It's also based on a tubular frame chassis, with F1-style pushrod suspension, and a mid-engine configuration – in other words, the engine will sit behind the driver to keep its weight down. While Afghanistan may not be known as a hub for automotive innovation, the team behind the Entop is working to change that.
The story behind the Logo of Entop Mada 9 the Afghan Sports car
We as Afghan people, we have the world's most degraded passport, we are the most cancelled country in the world and funny enough the worlds most invaded country by the Tyrants. It took me 8 years of hard work to get to the UK. I understand how many stop signs I have seen in my life and how many stop signs my dad had seen while raising us. When Reza was explaining about the stop signs he had seen in his life as an Afghan migrant in Iran I could feel him deeply.
Reza explains that he had seen a lot of stop signs in his life and once he noticed that if you remove the stop label you could enter anywhere, any country and cross any barriers. Behind the stop there is enter, that is how he got Entop as name of their brand. The logo has depicted a gate that has opened doors. I mean what a story for a brand and its logo, I'm really excited for it.
Bright Economic future for Afghanistan
Ofcourse Afghanistan is not a good country to drive Supercars because of its bad roads, but who can stop Afghanistan from being a supercar manufacturing country and a supercar exporter, if you want to know why did we make a supercar, here is the answer because we F++cking can and we want to do a lot of things.
Lithium in Afghanistan and the possibility of Afghanistan being the hub for electric supercars
According to the U.S Geological Survey, Afghanistan has an estimated 2.2 million metric tons of lithium reserves, which makes it one of the top 20 countries in the world in terms of lithium reserves. This data is estimated because the people behind the data did not have enough access to Afghanistan.
I'm very optimistic that the development of companies like Entop and having peace and stability in Afghanistan, it can be a hub for the future electric cars in Afghanistan. All we need is smart individuals like Elon Musk and other Business tycoons to use this opportunity and invest, hey Elon you can manufacture your Tesla in Afghanistan from now.
In conclusion, the Entop supercar is a revolutionary vehicle that combines impressive performance, innovative design, and a commitment to economic development in Afghanistan. We can't wait to see what the future holds for this exciting and unique car.